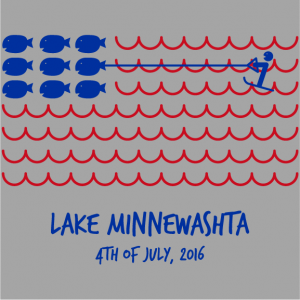 New design! Tell your friends and neighbors!
Deadline to order is June 8, 2016
Unisex t-shirts and hooded sweatshirts, ladies' v-neck and juniors' racerback tank styles and sizes available.
View the new design and product options and place your order at https://www.booster.com/lakeminnewashta
All proceeds from shirt sales go to K.A.B.O.O.M to pay for the resident-funded fireworks on July 4th!
Watch this space for more information about Lake Minnewashta's July 4th celebration!