As reported earlier, a team of people from Carver County and the LMPA have performed one of two planned weed surveys on Lake Minnewashta. The first was to determine the concentration of Curly Leaf Pondweed (CLP) around the lake. That survey occurred on May 13, 2019. The second survey for Eurasian Water Milfoil (EWM) will occur later in June. The survey indicated the heaviest concentrations of CLP to be on the north side of the lake in both the north bay and northeast bay. Other areas of the lake indicate much lower amounts.
Our plans to reduce the impact of the growing weeds include two treatment periods. Curly Leaf Pondweed was treated, as in previous years, with the chemical Diquat, an EPA and DNR approved chemical for this use. Treatments are 150′ or more from shore. Treatments inside 150′ are the responsibility of the property owner. 
A treatment of 22 total acres was done on May 23rd when only Curly Leaf Pondweed is actively growing. The area treated is highlighted in light blue below.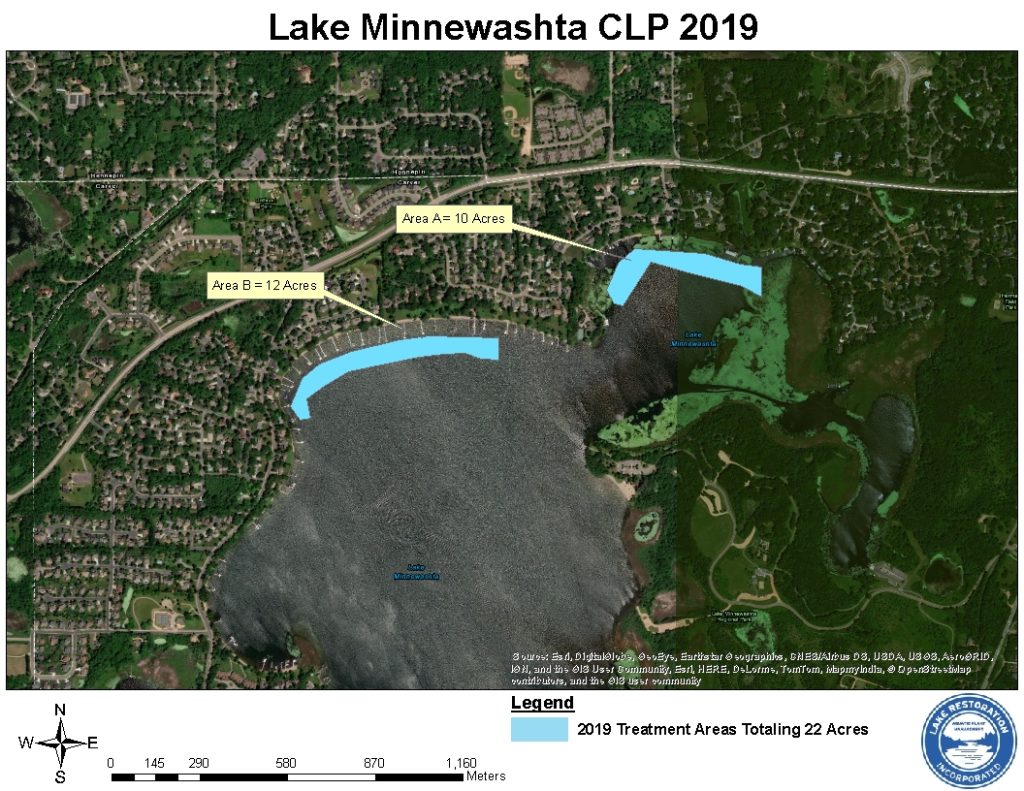 A second lake-wide vegetation survey, this time looking for Eurasian Water Milfoil, will be performed later in June. Based on that survey, a treatment area will be selected and treatment applied. Watch for more information on that activity here.