Having some lake stuff you don\'t need or is there something your looking for? Browse or post in our classifieds. We found an O'Brien Tubester - looks like it floated over to our shore. If it's yours, give us a...
10/14/2014
Total views: 291
Price: $ 0.00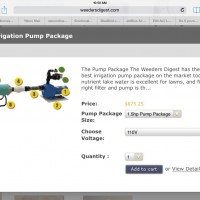 We have a 1.5hp lake irrigation system from "weedersdigest.com" for sale. This system is several years old, but the pump...
06/01/2014
Total views: 420
Price: $ 200.00 Very nice 10' x 10' carpeted swim platform for sale. Ready for the rest of the summer....
07/04/2013
Chanhassen
MN
Total views: 738
Price: $ 200.00